Calton Swamp Wetland Complex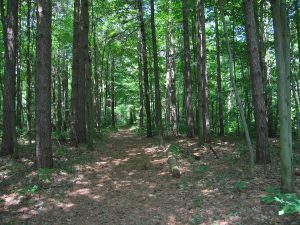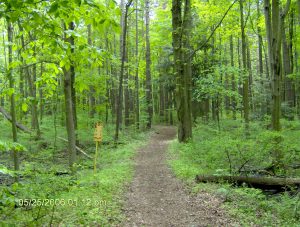 Location:
From Talbot Line (highway #3) go south onto Carter Road
Follow Carter Road to the parking lot, which is located on the east side of the road between Calton and John Line
The Calton Swamp Wildlife Management Area is a 208 acre site with the lands owned by the Catfish Creek Conservation Authority and the province of Ontario. It's one of the 38 Provincial Wildlife Areas created by the Ministry of Natural Resources to increase wildlife related day-use experiences in southern Ontario. The property has long been known for the hunting opportunities associated with the former beaver pond. The water levels are now managed by a water control structure installed by Ducks Unlimited Canada.
At all times throughout the year the Calton Swamp Wildlife Management Area provides a variety of outdoor recreational activities. The main trail is often used by naturalist clubs and the general public for nature hikes. As well, school groups use the property to learn about wetland habitats. During hunting season, the property is open for the harvesting of both small game and waterfowl. Access is controlled through numbered spaces in the parking lot.
There is 1 nationally endangered species of vegetation here named the whorled pagonia, as well 15 provincially rare species and 96 other species identified as being of significant representation of several floristic zones. Some of the provincially rare species of flora include black gum, chestnut and puttyroot. The mix of wetland, deciduous forest and coniferous plantation within the Wildlife Management Area supports a diversity of wildlife species, including pileated woodpeckers, wild turkey and ruffed grouse as well as a diversity of waterfowl.
Since 1997, when the Elgin Stewardship Council entered into a partnership with the Ontario Ministry of Natural Resources to co-manage the property, a number of projects have been completed as follows:
Working with the community such as the East Elgin Secondary School Environmental Leadership Program to help with trail maintenance and setting up the waterfowl hunting blinds
Developing a management plan for the site