Envirothon
Welcome to the Ontario South West Region Envirothon
This region includes the following school boards: Thames Valley District School Board, London District Catholic School Board, St. Clair District School Board, Lambton-Kent District School Board, Greater Essex Country School Board, St. Clair Catholic District School Board, and Windsor-Essex Catholic District School Board.
Due to the COVID-19 pandemic, the 2021 Provincial Envirothon will be held virtually. More information on the Provincial Envirothon will be provided at a later date.
Every year, the South West Region is hosted at the Springwater Conservation Area (just outside of Aylmer, Ontario). However, due to the pandemic, this year we will be hosting our regional Envirothon virtually! The layout of this Envirothon will be slightly different, but has allowed more accessibility to participating school boards. We hope by hosting the 2021 South West Region Envirothon virtually, more schools will be able to participate (dependent, of course, on COVID-19 and health unit guidelines).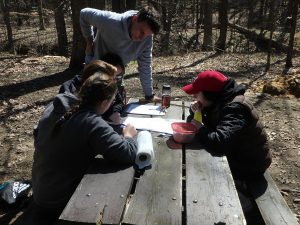 On this website you will find links to resources, videos, as well as information regarding our competition. Information will be posting periodically, so please keep checking back! If you have any questions regarding the South West Region's Envirothon, please contact Ron Casier at ronjcasier@gmail.com
Want to learn more on how Envirothon helps high school students meet learning objectives through this educational opportunity? Read more here
The following links provide more information and resources for all Five of the Topics
Climate Change: Nature-Based Solutions
From the Forests Ontario Website:
"From forests to cities to wetlands, climate change is impacting natural and man-made systems around the world. A complex and widespread societal challenge, we need solutions that address climate change issues from multiple angles – and nature-based solutions could be part of the answer.
Nature-based solutions are a broad category of actions that work with, and help to enhance, natural systems to address challenges such as a loss of biodiversity and ecosystem degradation. The 2021 Ontario Envirothon program will focus on this emerging area to explore how natural systems can be used to capture carbon and mitigate climate change impacts."
Forests Ontario's (PDF) dive into nature-based solutions for combatting climate change
Nature Canada's article providing an overview of the Government of Canada's plan at including nature-based solutions in their action against climate change
World Wildlife Fund's overview of Nature-Based Solutions
United Nations Article about how companies/organizations can assist in advocating and bringing nature-based solutions to the foreground for climate change solutions
ICUN Nature-Based Climate Solutions
Scientific Articles on Nature-based Solutions:
"Understanding the value and limits of nature-based solutions to climate change and other global challenges"
Aquatics
Forests Ontario Aquatics Study Guide (a lot of resources are listed in the References at the end as well)
Benthic MacroInvertebrates/Other Species:
Lake Simcoe Region Conservation Authority's Overview of Benthic Macroinvertebrates
Kettle Creek Conservation Authority Overview of Benthic Macroinvertebrate Monitoring
Learn with Ranger Em, Exploring the Aquatic World! VIDEO
Upper Thames Region Conservation Authority, Why Protect Aquatic Species at Risk, VIDEO
Surface/Groundwater Monitoring:
Kettle Creek Conservation Authority Overview of Surface and Groundwater Monitoring
Ontario Government on Protecting our Source Water (Drinking Water)
Join the team at the Catfish Creek Conservation Authority in learning about the importance of benthic macroinvertebrates and how climate change will impact our wetlands and local ecosystems
Soils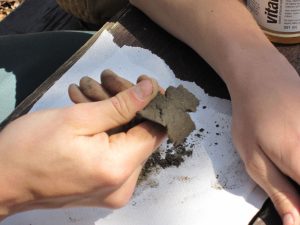 Forests Ontario Soils Study Guide (a lot of resources are listed in the References at the end as well)
Ontario Government: New Horizons: Ontario's Agricultural Soil Health and Conservation Strategy
OMAFRA Soil Health (resources found on this page)
Ausable Bayfield Conservation Authority Soil Health Monitoring
Toronto Region Conservation Authority, Preserving and Restoring Healthy Soil: Best Practices for Urban Construction
Learn with Ranger Em, The Dirt on SOIL! VIDEO
Upper Thames Region Conservation Authority VIDEO, Cover Crops Example Farm, links aquatics and soils
Join Doug Young, from the University of Guelph Ridgetown Campus, in learning about the diverse world of soils! Doug will explain soils profiles, soil horizons and textures.
Wildlife
Forests Ontario Wildlife Study Guide (a lot of resources are listed in the References at the end as well)
iNaturalist, Identifying Ontario's Mammals
Carolinian Canada, list of resources for identifying Ontario's wildlife
Humber College, Getting to Know Ontario's Wildlife
Join Pud Hunter, a local wildlife expert in Southwestern Ontario, in learning about the diversity and complicity of the wildlife around us! Pud will give us the details on how to be "field" ready and the low down on some of our favourite local critters and creatures.
Forestry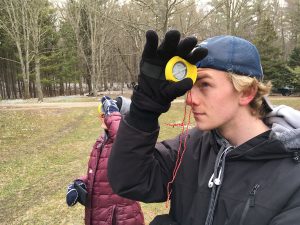 Forests Ontario Forestry Study Guide (a lot of resources are listed in the References at the end as well)
Ontario Government, Forest Management Planning
Canada Government, More Information Regarding Sustainable Forestry in Canada
Upper Thames Region Conservation Authority VIDEO, shows how you can use tree planting to assist with aquatic/stream health